Buy and Sell in and around Birmingham Powered by
14.2hh coloured mare project
in Tamworth, England
Advertised by annie_rathbone, a Preloved member since June 2010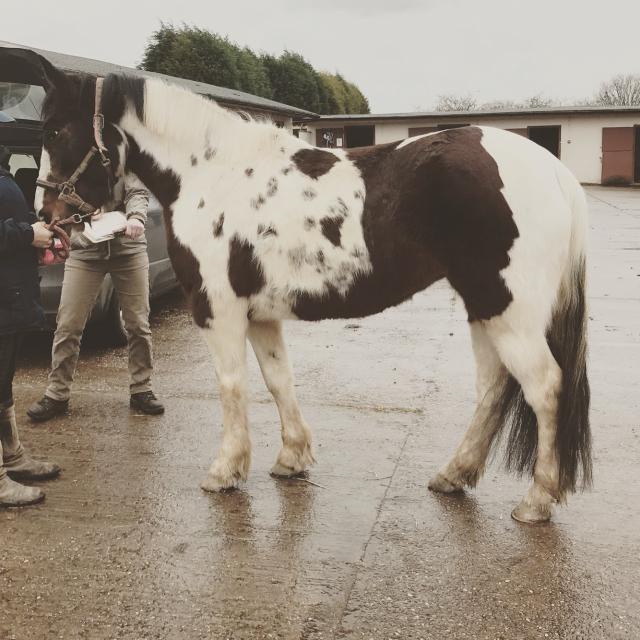 Advert

Details
Item

Price

£1200

No Offers

Breed

Cob type

Sex

Mare

Passported

Yes

Size

142 hh

Current Age

7 years
Advert

Description

??jigsaw??
Mare standing approx 14.2hh 8 going on 9 years old coloured.
Micro chipped and passported
Jigsaw was a recuse of a back of a lorry. She came to us scared underweight covered in lice and feet overgrown.
We have spent time and patience with her getting her right.
Her weight upto scratch now. Feet sorted (perfect for farrier and picks up all four to hoof pick) we treated her for lice.
Jigsaw is handled by adults and children easy to catch lead handle etc. She can be timid with new people start of with a quiet approach what we found best and letting her have chance to settle with you.
Farrier dentist vet fine with.
Teeth was done January and never been done before.
Lives in or out.
Jigsaw was broken to ride and drive in Ireland. I also know she was used as a broodmare and had a foal last year. Apart from this I have no clue on her past. I also never rode her myself as getting her weight and her trust was more important
Jigsaw now needs a home where she can have more attention on her and go on and do a job. (I have two competion horses that are regularly out competing)
I would advise for riding taking her back to basic building some muscle up on her. She would make a excellent show pony will stand all day while being held out. She could also be a nice broodmare.
She has been lunged by a 14 year old lad and a 11 year old girl. We had bridle and tack on and lunged with stirrups down doing trotting poles too. Also put weight in the saddle.
She got excellent ground manners doesn't kick bite rear at you barge pull you when leading. With her past she really doesn't have a bad bone in her body.
5* home only
Being sold as a project
No loans or loans with view to buy
£1200 no offers can come with her medium turnout rug and no fill turnout rug.