Buy and Sell in and around Birmingham Powered by
Freshwater tropical aquarium and unit for sale.
in Netherton, Dudley
Advertised by David Ridgard, a Preloved member since December 2018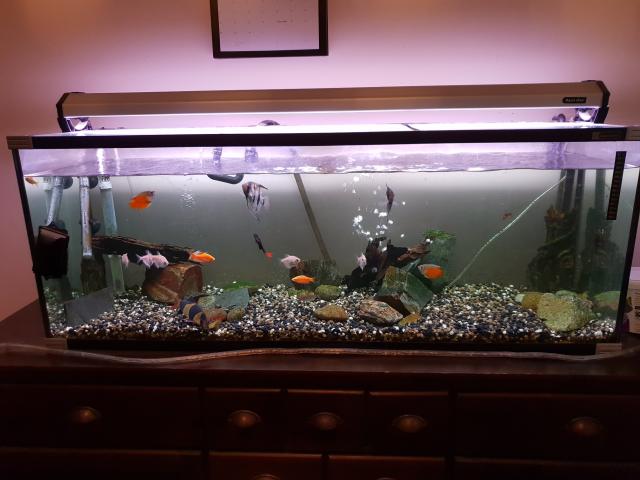 Advert

Details
Item

Price

£300

ONO

Breed

Assorted fish

Current Age

3 weeks
Advert

Description

Horizon Aqua One 182 aquarium for sale includes.......... new bulb, 2 x air pumps, external tetra filter (can't remember model, but it's a good filter), heater, gravel, decorations, 2 x angelfish, 2 x bristlenose plecs, 1 x common plec, 3 x cherry barbs, 6 x white widow tetra, 2 x red dwarf gourami, 1 x clown loach, 1 x harlequin rasbora, 1 x red tail black shark, 1 x neon tetra, 1 x rummy nose tetra and 1 x hoplo catfish. The unit it stands on is also included, not the stand it came with as this was too flimsy and unstable for the size of tank. Tank size = 48" x 14" x 18". Unit = 65" x 19.5" x 35". Only selling it due to moving house and it won't fit in the house we're moving to.